Win your way to London to see ABBA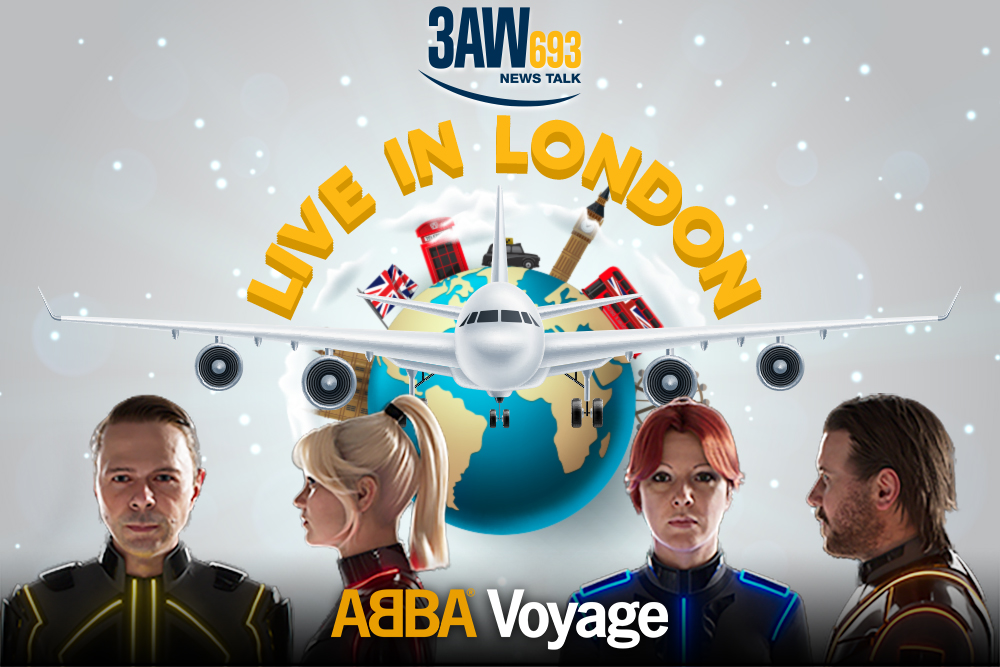 3AW Afternoons with Dee Dee Dunleavy is giving you the chance to experience a concert 40 years in the making: ABBA VOYAGE – Live in London.
ABBA Voyage is the long awaited concert from one of the most legendary music acts of all time.
Thank to Universal Music, you could be flying to London to see ABBA Voyage, featuring the ABBA Avatars and a 10 piece orchestra, live at a custom built arena at Queen Elizabeth Olympic Park.
Each afternoon from Monday November 8 until Friday November 19, Dee Dee will play grabs of 3 classic ABBA songs. Towards the end of each day's show, she'll invite listeners who know all three songs to call in on 133 693
The nominated caller that can correctly names those 3 ABBA songs will go into the draw to win the concert experience.
The winner will receive two tickets to the sold out ABBA Voyage concert in London on June 2, 2022, plus $5,000 cash to cover airfares and accommodation for the trip.
The draw will be made in Afternoons with Dee Dee on Monday November 22.
This amazing experience is thanks to Universal Music and the new ABBA Voyage, The Album, out now.
ABBA Voyage, The Album, features 10 new songs, including "I still have Faith in You", "Don't shut me Down" and the new single, now streaming, "Just a Notion".
Listen to 3AW Afternoons with Dee Dee Dunleavy and you could win the concert experience of a lifetime.