Teen left bleeding profusely after quick dip at Brighton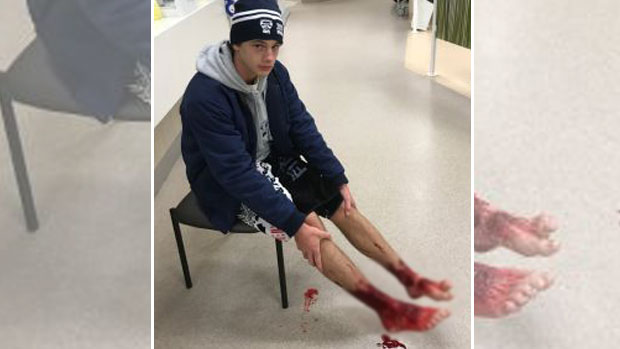 A teenage boy who was trying to recover from a game of footy fears has been told he may have been attacked by sea lice in the bay.
Sam Kanizay, 16, was standing in waist-deep water at Dendy Street Beach about 6.20pm on Saturday night.
When he left the water, his legs were covered in blood.
And they wouldn't stop bleeding.
He's still in hospital.
"It sort of looked like a hundred pin holes," Sam told Ross and John.
Click PLAY below to hear more
Click PLAY below to watch sea lice feeding (GRAPHIC VIDEO WARNING)