100 years since the first Australian Rules football game was played in London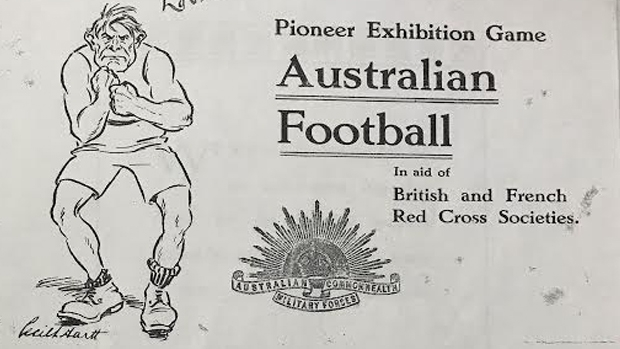 One hundred years ago today, two teams of Australian soldiers played an Australian Rules football match in London.
The match was played at 3pm on October 28, 1916, between soldiers waiting deployment to the Western Front.
3AW Breakfast was given a photocopy of the footy record from the game.
See some photos below
Ross and John spoke with the author of The Game of Their Lives, Nick Richardson.
'There were a lot of very talented VFL footballers, footballers from South Australia, Tassy and WA.'
'There were two guernseys made, one of the was navy blue, with a pale map of Australia, it was probably one of the first incident were Tasmania was left off the map.' Richardson told 3AW Breakfast.
Click PLAY below to hear more