30 NOT OUT: Malcolm Turnbull hits his unwanted Newspoll milestone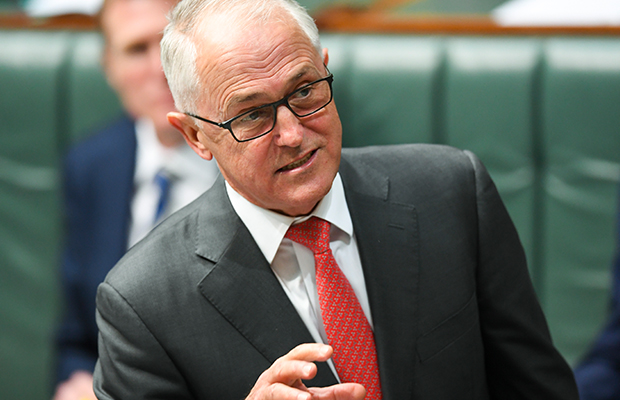 The Prime Minister has reached the same benchmark he used to oust Tony Abbott from the nation's top job.
Malcolm Turnbull used 30 Australian Newspoll losses as a key reason to replace Mr Abbott as Liberal leader in September, 2015.
He's now reached the same milestone.
The latest Australian Newspoll shows the Coalition has managed to narrow the margin by a point to trail Labor 48-52 on two party preferred basis.
The Coalition's primary vote is up one point to 38 per cent, which is now four points down on the 2016 election result.
Labor dropped back two primary vote points to 37 per cent, shaving off what had been one of its strongest primary votes since 2015.
The result marks an improvement on previous surveys, but the Coalition would still convincingly lots the election if it were held now.
Mr Turnbull is marginally ahead of Labor's Bill Shorten has preferred Prime Minister (38-36)
However satisfaction levels for both leaders remains low.