362-year-old book donated to Melbourne op shop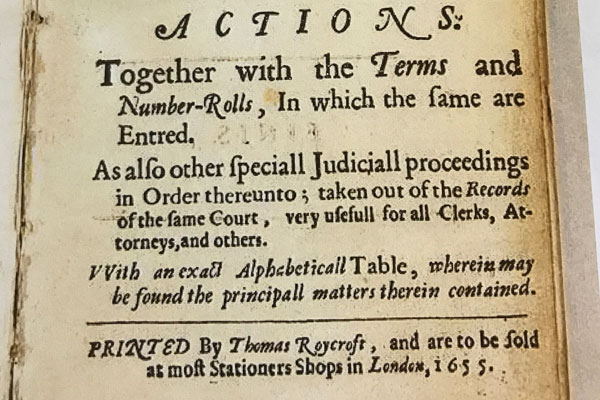 UPDATE: 
Brotherhood Books put the book up for sale on its website yesterday and within two hours it sold for $1500.
Proceeds go to programs to support people facing disadvantage in the community.
EARLIER:
An extremely rare and potentially valuable 17th century book has been found at a western suburbs second hand bookstore.
As first heard on The Rumour File, the legal reference book was anonymously dumped in a charity donation bin in Sunshine.
Manager of Brotherhood Books, Greg Simpson, later told Ross and John the book was printed in 1655.
"It really has a sense of history about it," Greg said.
"It's not something we have a lot of experience with, we've got to figure out what to do with it."
The book titled 'The First Book of Judgements', lists the findings of London court cases before 1655.
It's not yet known how much the book might be worth but Ross reckons it would be highly sought after by law libraries around the world.
Click PLAY below to hear the full details