SNOW TRIP! Ross, John and Tom hit the slopes at Mt Buller!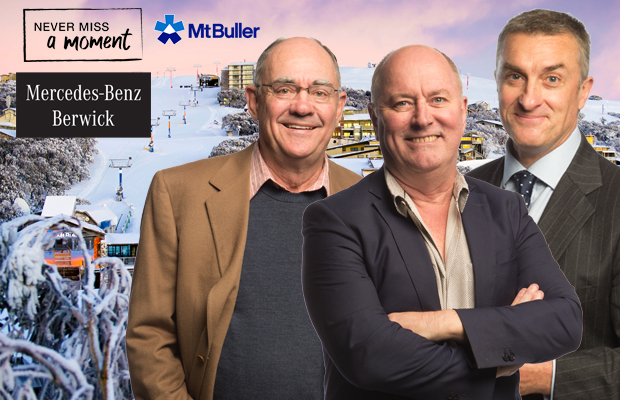 3AW has had a blast at Mt Buller this week!
And it was all thanks to Mercedes-Benz Berwick!
Ross and John welcomed in a couple of beautiful Mt Buller sunrises on Thursday and Friday morning, while Tom Elliott drove you home as normal from 3pm.
The boys got up to PLENTY between shows.
Check out some of the highlights below!
A Moveable Feast also told you all about the latest dining and wining experiences up on the mountain.
Click PLAY below to see what Ross had for lunch on Thursday!
Tom Elliott spoke with Laurie Blampied, General Manager at Mt Buller – Buller Ski Lifts.
Click PLAY below to hear more on 3AW Drive
Ross and John caught up with Rob Aivatoglou (an avid 3AW Breakfast listener we might add!) from George's ski hire on Thursday morning.
Click PLAY below to hear his interview with the boys!
Below: Dave Clark, 3AW's snow reporter, with Tom Elliott after Thursday's show!