3AW Mornings road tests the driverless bus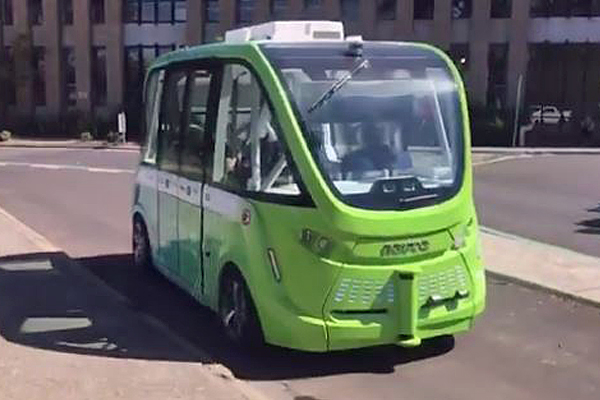 Driverless buses are one step closer to reality.
La Trobe University researchers have been developing the bus since June, and it will be trialled on its Bundoora campus from April 2018.
Have a look at 3AW Mornings' early road test:
Program producer Michael Hilder took a ride on the 12-seater bus.
He said it knew to stop at the zebra crossing.
Click PLAY to Michael Hilder's experience
Victoria's first driverless shuttle bus has started cruising around La Trobe uni as part of a transport technology trial. No steering wheel or pedals, advanced sensor system, fits 12 people, travels up to 50km/h. @3AW693 pic.twitter.com/cb95UGRus4

— Jordan Tunbridge (@JordanTunbridge) November 12, 2017