Activists chain themselves to gas chamber at abattoir in Victoria's north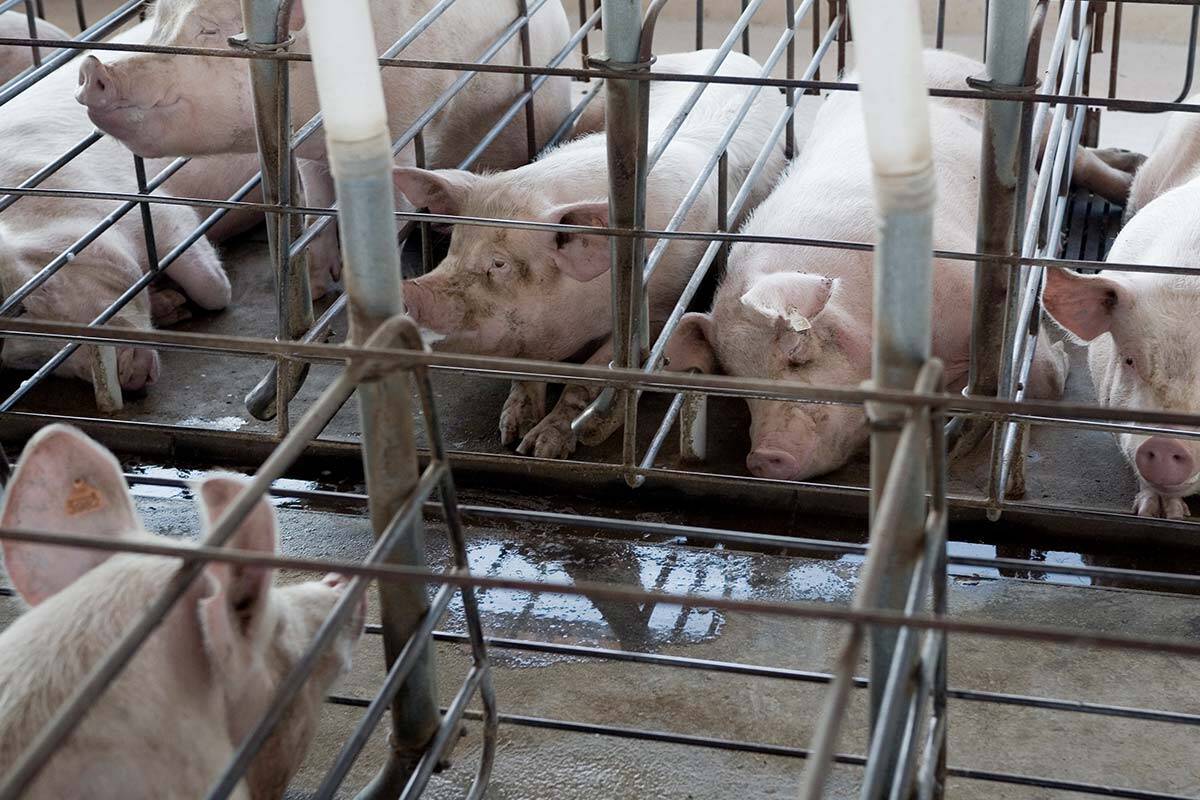 A protest that's halted operations at an abattoir in Victoria's north has stretched into its 10th hour.
About 30 animal activists broke in to Benalla Abattoir, with some chaining themselves to the gas chamber which is used to paralyse pigs.
Press PLAY below to hear from a protester at the abbatoir
Mo, an activist from the Farm Transparency Project, says they want an inquiry into the use of gas chambers and for the practice to be banned.
"We put our bodies directly in the path of the machines to try and stop the killing," she told Tony Jones, fillign in for Neil Mitchell.
"They're said to be industry's most humane way to slaughter pigs and it's not humane. You just need to see the footage to know it's not humane."
Police are in attendance and at least one protester is believed to have been arrested.