Adrian Liaw on the clean up of the Bangkok street food scene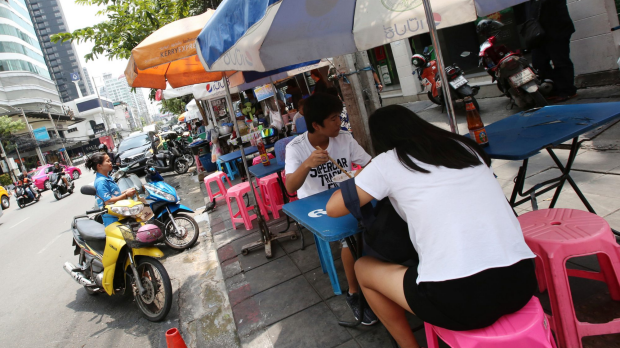 Authorities in Thailand are hoping to bring order to the street food scene in Bangkok, with their sights set on banning the stalls that clutter the city.
But food writer and TV presenter Adam Liaw has hosed down concerns the move would see the end of the world's most vibrant street food destination.
He told Justin and Kate the government was hoping to clean up the illegal food stalls, but he cast doubt over the end of the stalls all together.
'We need to take it with a bit of a grain of salt,' he said.
'It's not the first time Bangkok's tried to clean up the street food scene.
'I don't think its going to have the huge impact that it might sound like at the moment.'
He said Thailand was a changing place.
'It's a bustling modern metropolis these days,' he said.
'They are quite within their rights to try and bring certain aspects of that under reign.'
Click PLAY to hear more: