AFL boss fires back at Caroline Wilson on 3AW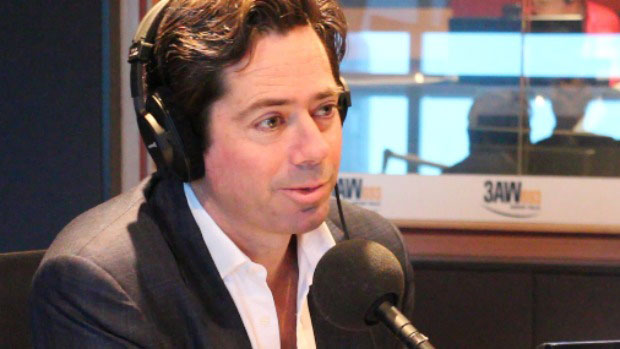 AFL boss Gillon McLachlan has fired back at Caroline Wilson on 3AW, rubbishing suggestions he "doesn't get his hands dirty."
Speaking in studio with Neil Mitchell, McLachlan said it would be "hypocritical" of Wilson to "cry foul" over being "taken to task" on the phone by an AFL official.
"She's a very, very, very capable journalist who has strong views and takes people to task all the time," the league's chief executive said on 3AW.
"So, for her to cry foul about being taken to task … I'm bemused."
Wilson maintains the conversation she had with AFL executive Liz Lukin went too far and was personally abusive.
"If it was, I'll talk to Caroline about that," McLachlan said.
"Let's sort it out.
"But she's had a long-term relationship with the person she's alleging was abusive. Why go and tell everyone?"
McLachlan also responded to claims from newsbreaker Mick Warner that the AFL's attitude towards the media was arrogant, belittling and dismissive.
"I think it's well-known that Mick's had a long-standing, challenging, relationship with one of my department," McLachlan said.
Click PLAY below to hear the full interview on 3AW