AFL boss Gillon McLachlan defends Linda Dessau on 3AW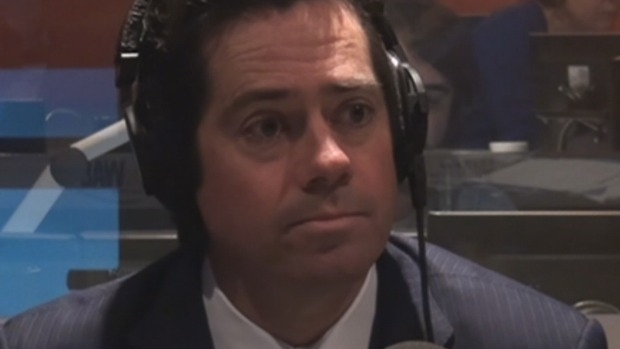 AFL boss Gillon McLachlan has gone into bat for under-siege Governor Linda Dessau.
The spotlight has been on Government House this week after it was revealed taxpayers picked up the bill for a lavish lunch while Ms Dessau and her husband were in London.
She has since repaid more than $1000 worth of food and alcohol charged to the public purse.
But McLachlan had nothing but praise for the former AFL commissioner.
'She made an extraordinary contribution to our game,' McLachlan said on 3AW.
'She's done a helluva lot in her career and been dedicated on a number of fronts – charities, AFL commission and others.
'In my experience, she's been a first class woman.'
McLachlan also sought to clear up claims the league had 'cut ties' with the Carbine Club due to its male-only membership.
Click PLAY below to watch the AFL boss in studio with Neil Mitchell