AFL operations manager on disclosing player salaries, new rule changes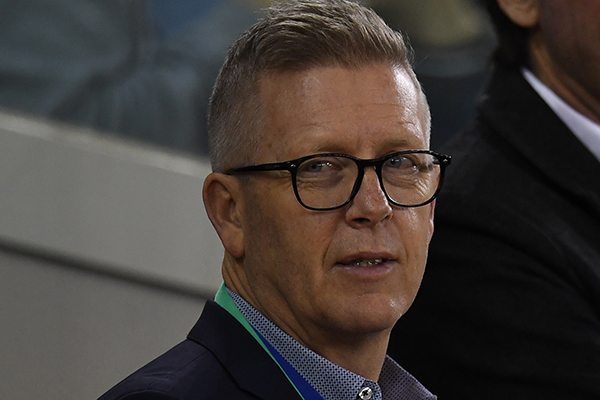 AFL operations manager Steve Hocking says it's up to the players as to whether their wages should be made public.
The boss of the AFL Players' Association, Paul Marsh told AFL Trade Radio he wouldn't have an issue with full disclosure, although he acknowledged players wouldn't support it.
Mr Hocking told Sportsday he believed players would prefer their pay packets remain confidential.
"I'm not sure it's something that's seriously being considered, it's the first time I've heard that from Paul," he said.
"At AFL headquarters, it's not something we are talking about each week or each day.
"I think for players, it's over to them on this one. There's such a variation, I don't know how players would feel about it."
Matthew Lloyd 'would love' to see Gold Coast and GWS salaries 
The AFL announces nine rule changes
Following the news of the nine rule changes, Bruce Eva and Dwayne Russell shared the view that the new kick-in rule would have a massive impact on the look of the game.
"The most significant of that package of rule changes, is revolving around the kick-ins, around personnel and the set up of the opposition
"It will be the speedsters doing the kicking-in."
Dwayne Russell said he believed there would be tactics from full-backs, and teams coming up with a set kicking strategy.
Mr Hocking said it would be interesting to see how it would be implemented.
"In regards to the kick-in rule that we've made an adjustment to, it will be interesting to see what type of player gets used by clubs by coaches to bring the ball back into play," he said.
"The player is able to now step outside and take the game on. They can't handball or kick, they can head straight out of the goal square.
"The old rule of the toe creeping over the line is no longer relevant.
"There's a whole host of options available to really creative players, and we are really excited about that."
Steve Hocking: "Our interest from here will be how coaches and players apply the strategy. It's not major change, it's incremental change. It supports players who want to take the game on"

— Sportsday (@SportsdayRadio) October 11, 2018
Click PLAY to hear the full chat
Photo: AAP