YES logo disappears overnight as footy world divides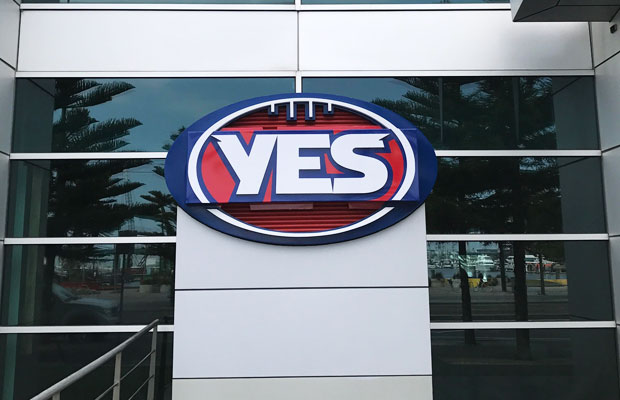 The AFL's logo has returned to normal this morning following yesterday's change in support of same sex marriage.
It comes amid a backlash over decision to temporarily put 'YES' over the logo at AFL House.
Premiership coach Mick Malthouse and premiership captain Tony Shaw among those critical of the move.
League boss Gillon McLachlan has long been on the record in support of marriage equality.
Several AFL clubs have also supported the 'Yes', however Carlton attracted the wrath of many high-profile fans yesterday when it released a statement saying it would not take a stand on the issue.
Former player Michael Jamison was among those critical.
"You can fence sit when you are debating whether to have a twilight grand final not when it comes to equality," he wrote on Twitter.
Really disappointed by this. pic.twitter.com/zXu6Q3QjjD

— Tegan Higginbotham (@TeganMH) September 20, 2017
"I think it is counter-productive, I think it is pointless, I think it will irritate people and I don't want to be lectured to by the AFL," Neil Mitchell said of the sign change yesterday.
"I think it will annoy people more than achieve anything for the vote.
"People are getting sick of this approach, and I say this as a supporter of the 'yes' side.
"Why do we have to do it this way?"
Click PLAY below to hear more on 3AW Mornings