AFL responds to 'consistent feedback' with key change in 2024 fixture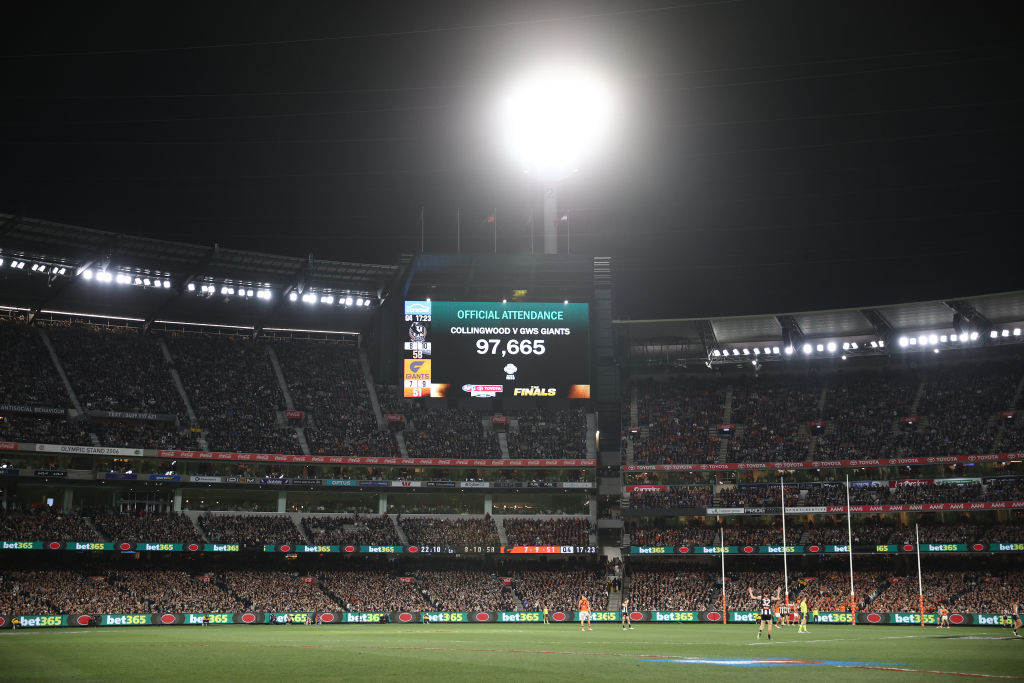 AFL fixtures boss Josh Bowler believes the league has balanced the needs of its fans and broadcasters by starting Friday night matches 10 minutes earlier in 2024.
Friday night games in recent years have begun at 7:50pm, with the final siren not sounding until after 10:15pm.
In 2024, matches will now begin at 7:40pm after what the AFL says has been "consistent feedback" from footy fans.
Click PLAY to hear the AFL fixtures boss explains Friday night starting times plus a whole lot more
"There's been consistent feedback from the fans that the Friday night start time is too late," he told Sam McClure and Jimmy Bartel on Wide World of Sports.
"This one is about finding the balance between people getting to the game after work and fans watching games."
Photo: Robert Cianflone/AFL Photos/via Getty Images