Allegedly drug-driving truckie causes chaos on Toorak Road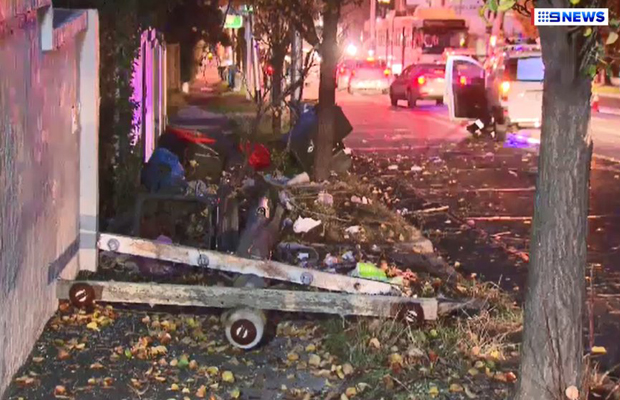 An allegedly drugged semi-trailer driver has left a trail of destruction in Camberwell this morning.
The truck careered into two power poles — one was completely knocked down — and several trees and rubbish bins were flattened on Toorak Road about 3.30am.
The truck was brought to a standstill about one kilometre from the destruction.
The driver of the semi-trailer, a 44-year-old Clyde man, was arrested at the scene an accompanied to a police station where he returned a positive oral fluid test.
He is expected to be charged with drug driving and other driving related offences.
Click PLAY to hear Ross and John cross to the scene
Images: Nine News