Almost 20 police stations across Victoria fail to stay open 24/7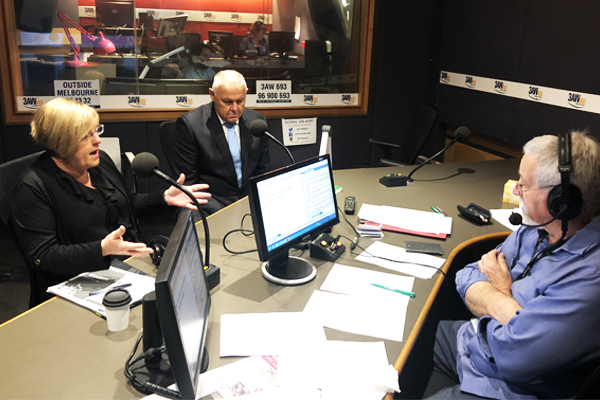 Almost 20 police stations across Victoria are failing to live up to their promise of being open 24 hours a day, seven days a week.
Community Safety Trustee Ron Iddles has found the 17 stations are sometimes shut at 11pm due to staffing issues.
He told Neil Mitchell he wants to see the issue resolved by Christmas.
"The government has provided the resources for those stations to be open and it's a matter for Victoria Police to address it and fix it," he said.
Click PLAY below to hear the full details
Mr Iddles joined Police Minister Lisa Neville on 3AW Mornings.
Neil asked Ms Neville about the lack of arrests at a number of recent youth riots.
"You say there is no such thing as a no arrest policy?" Neil asked.
"Absolutely," she replied.
"I'm independent so I can say, at Taylor's Hill, there probably should have been arrests," Mr Iddles said.
"I might be speaking against the Minister but you had over 100 police in attendance, in riot gear.
"You had a young group saying, 'You can't touch us' and I think the fact that no one was arrested, it doesn't send a good message.
"It's an affray, it's pretty simple, anyone can be arrested at an affray."