"Always under review": NAB CEO doesn't rule out following Westpac's rate hike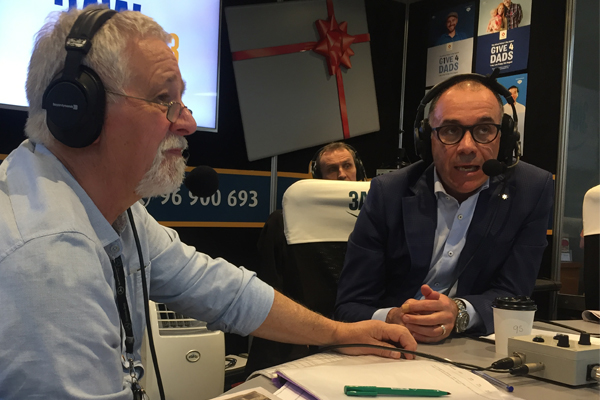 NAB CEO Andrew Thorburn says he expects interest rates to slowly rise over the next few years, following the news that Westpac raised its rates by 0.14 percentage points.
The change is set see Westpac rake in an extra $1.4 million a day in interest charges.
Mr Thorburn did not rule out that NAB could follow suit.
"Well, these things are always under review, Neil," Mr Thorburn said.
"Often we talk about home loan customers, but of course you've got business loan customers, lots of deposit customers looking for better rates.
"So you've got that pressure all the time, for one side funding the other side, but short term funding costs have gone up there's no doubt about that and at our third quarter trading update we did recently, we said our margins have been under a little bit of pressure but look our commitment is we're going to be competitive across the board.
"Is it fair to say we're entering a period where we're likely to have increased interest rates across the board?" Neil asked.
"Well we've been in a very low rate environment for a long period of time and so I think the outlook in the next year or two, most people would expect rates would start to rise, but probably slowly.
"I think that's the generally accepted outlook."
Click PLAY below to hear the details