Angelique Kerber broke the law with Yarra swim after Australian Open win: LSV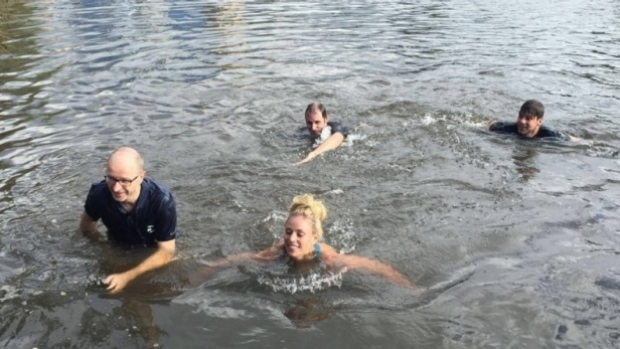 Angelique Kerber won many fans with her shock victory over Serena Williams in the Australian Open Final.
However, her celebratory swim in the Yarra has earned the thumbs down from Life Saving Victoria.
LSV General Manager Paul Shannon told Neil Mitchell Kerber's swim sent a bad message across the world.
'It's actually illegal to swim in the Yarra River in the CBD,' Mr Shannon said.
'It's the number one drowning blackspot in Victoria.'
Mr Shannon said the Yarra is 'significantly' more dangerous than our worst beaches.
Click play to hear the full story