Angry Adelaide filmmaker Taryn Brumfitt attacks the 'perfect body' myth with her activist documentary Embrace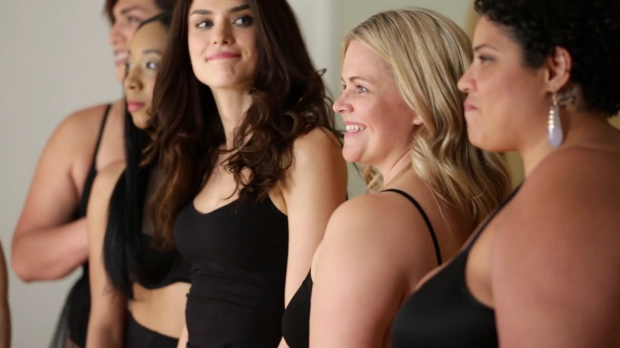 BODY IMAGE MYTH BUSTER:
Having endured the pressure of living up to the body ideal promoted by the media and fashion industries, Adelaide filmmaker Taryn Brumfitt decided to take on the myth, head first.
It took her two years and a lot of learning as she went, but her crowd-funded documentary Embrace chronicles Brumfitt's personal journey through the minefield of misinformation that assaults women on a daily basis.
Speaking to a wide variety of women – from industry professionals to models to anorexics – Brumfitt mounts a strong case against the media-driven notion of what is acceptable and attractive.
Designed as a tool to promote discussion, debate and pushback, the film's potential as an educational tool for teenage girls – one of the biggest targets of the fashion and media industries – has been hobbled by the restrictions of an MA rating.
Brumfitt and her people are fighting to have this overturned.
In the meantime, the film is having the type of impact Brumfitt had hoped for as women question the notions of beauty that have been foisted upon them and have begun looking at themselves with fresh eyes.
In this comprehensive interview, Brumfitt details her intentions with the film, its future, and her plans – revealed here exclusively for the first time – to make a sequel.
She plans, first, to speak with Michael Moore.
On top of making the film, Brumfitt also founded the Body Image Movement. For more info visit: https://bodyimagemovement.com
For the interview with Taryn Brumfitt, please click PLAY below:
To view a trailer for Embrace, click PLAY below: