'Show me the evidence': Furious Matthew Guy responds to scandal allegations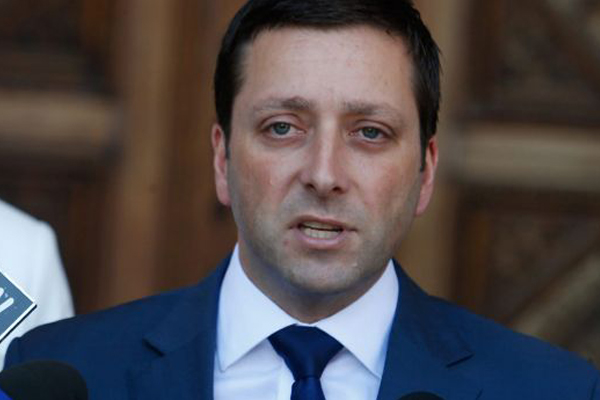 An angry Matthew Guy has accused the Andrews Government and The Age of engaging in a smear campaign over the latest "cash for access" scandal.
But the Premier says the Opposition Leader needs to stop playing the man.
Mr Guy took to Neil Mitchell's program this morning to respond to an Age article claiming a false invoice for $10,000 was issued so a developer could have exclusive access to him when he was Planning Minister, in a private penthouse in 2013.
The paper claims Deputy Liberal leader David Hodgett faked the invoice to give the meeting credibility, but IBAC threw the complaint out.
A furious Mr Guy slammed the report, demanded evidence of any wrongdoing and suggested Mr Hodgett ought to consider legal action.
"If I was him I'd be taking some advice," Mr Guy said.
Click PLAY for the full interview
Opposition Leader Matthew Guy is caught up in a 'deals for donations' scandal.
Premier Daniel Andrews says only Matthew Guy can explain his own actions, instead of heaping dirt on everyone else.
"He's having a crack at The Age, he's having a crack at everybody, talking about fake news and talking about the Labor Party and all these others things," Mr Andrews said at a press conference.
"At the end of the day, Mr Guy is the one who should explain his own conduct."
Today's allegation follow The Age's reporting of Mr Guy's lobster with an alleged mobster scandal from last month.
It also comes days after it was announced IBAC will investigate claims Labor MPs rorted their printing allowances to help pay for party memberships.