ATMs targeted in overnight ramraids in Melbourne's outer north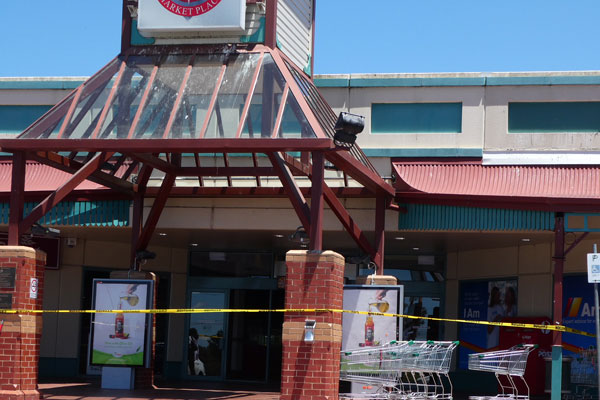 Two four-wheel drives have been used as battering rams in attempted robberies in Melbourne's outer north overnight.
Caller Dianne told Nick McCallum the St Helena Market Place (above) has been closed by police today, as they investigate ram raids which occurred in the early hours of this morning.
Police say four ATMs were badly damaged when the two cars drove through the front door of the Aqueduct Road shopping centre just before 4am.
The thieves crashed the cars into ATMs in the middle of the shopping centre, but fled empty handed after being unable to access the cash inside.
One of the cars was left behind at the scene.