Australian man could face death penalty after allegedly bringing drugs into Bali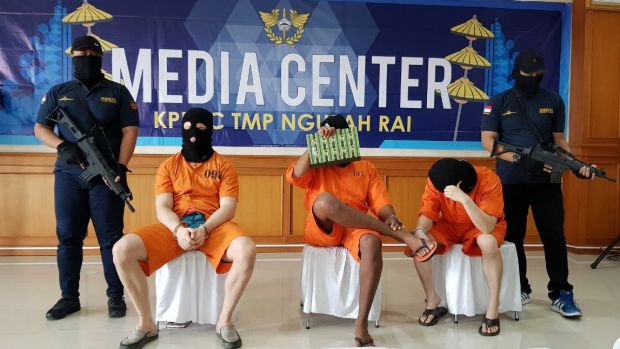 An Australian man has been detained in Bali after he was caught at the airport, allegedly attempting to bring drugs into the country
Isaac Emmanuel Roberts has been detained along with two other men, one from Malaysia and one from the USA, after arriving in Bali from Bangkok.
Jewel Topsfield, Fairfax Indonesia correspondent, told Nick McCallum Roberts could face the death penalty.
"He allegedly had 19 grams of shabu, a slang term for the drug amphetamine, and ecstasy pills," she said.
"If it's more than five grams then the maximum sentence is the death penalty."
Click PLAY below to hear the full details
Jewel also said Roberts had "quite an outburst" as he was escorted out of the press conference.
"I'm just a f….g addict. They want to waste resources on addicts, they want to punish addicts this is ridiculous. What about the f…..g importers? I wasn't going to sell it to anyone here, no one was going to use it here. This is ridiculous. This is an embarrassment."
Jewel's full report can be read here.