Australian Open blows chance for 'ratings bonanza', says Shane McInnes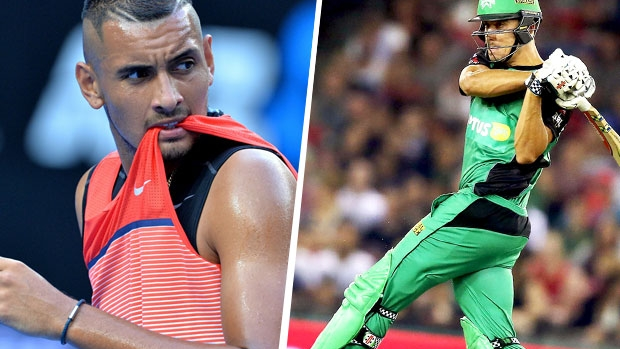 Tennis Australia has blown a golden opportunity to upstage the Big Bash on Friday night, says 3AW's Shane McInnes.
The summer Sports Today host said the decision to schedule Serena Williams ahead of Australian Nick Kyrgios was 'quite possibly made the biggest blunder' of the Australian Open to date.
The Melbourne Stars will do battle with the Perth Scorchers in the cricket at the same time on Channel 10.
'It's set to be a ratings bonanza,' McInnes explained.
'Tennis Australia had the perfect opportunity to cut the cricket off tomorrow night by scheduling Nick Kyrgios and (Czech star) Tomas Berdych at 7pm.
'Tennis would have grabbed the audience first.'
Instead, the main match of the night session at Rod Laver Arena will feature the best female player on the planet against Russian Daria Kasatkina.
'Does anybody care if Serena Williams beats up on an 18-year-old?' McInnes asked.
Click PLAY below to hear Shane McInnes on Sports Today.