Australian swimmers Josh Palmer and Emma McKeon banned from closing ceremony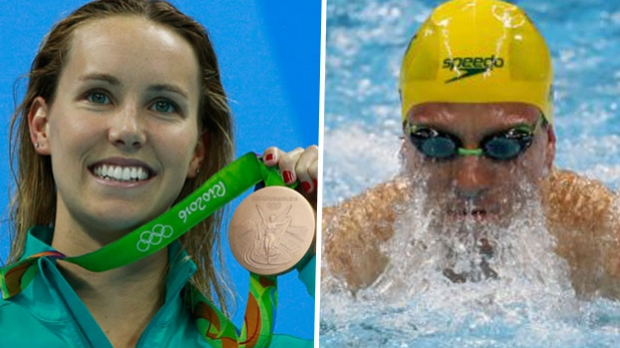 Two Australian swimmers have been banned from participating in the closing ceremony after ignoring team security advice in Brazil.
Josh Palmer was found 'dazed' in Copacabana after a night out partying, which resulted in him being robbed of $1000 at 7am.
Gold medallist McKeon, who had been a contender to carry the flag at the event, stayed out late but failed to notify officials she would not be returning to the village.
Australian Chef de Mission Kitty Chiller said their behaviour was unacceptable.
'I do not want to have to call a parent and tell them their child has been robbed, mugged or anything worse,' she said.
'Everything that we put in place is not the fun police, it's not party poopers, it's ensuring that their safety remains paramount in their minds.'