Austrians are campaigning to get this Australian animal to the Vienna Zoo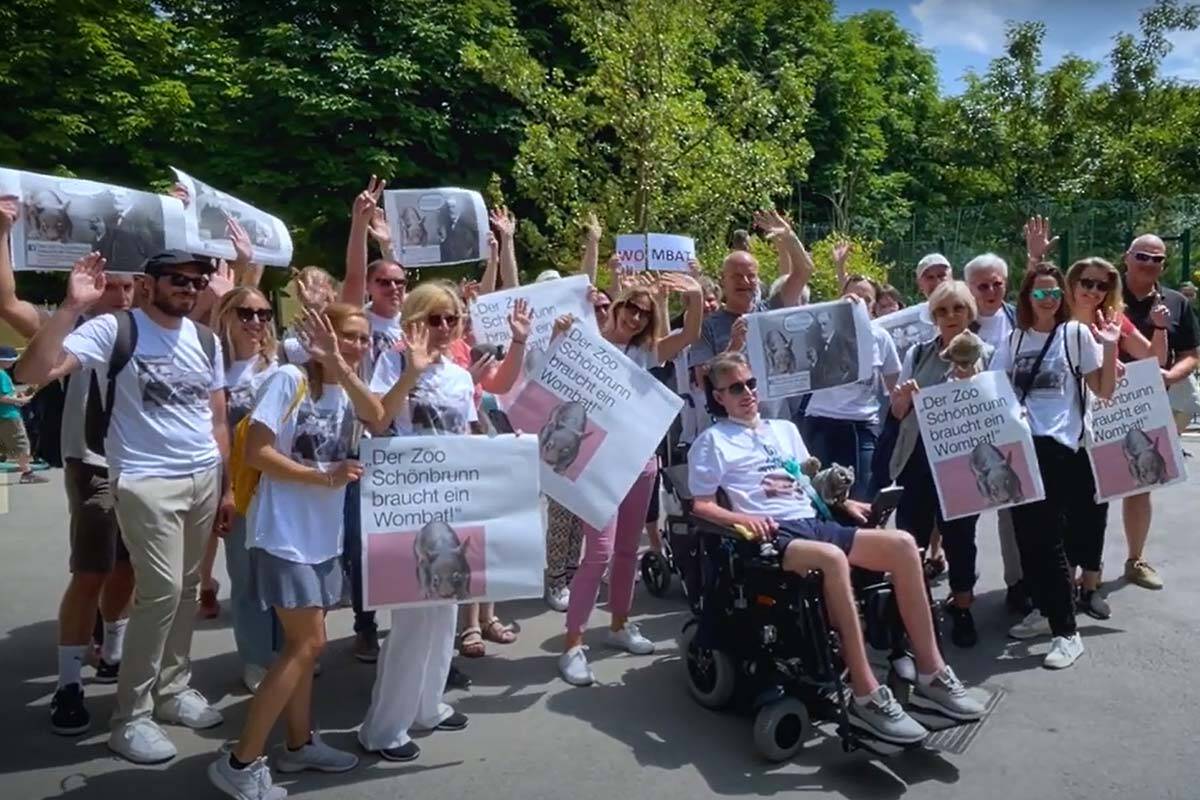 A group of Austrians are campaigning to get a wombat at Vienna's Schönbrunn Zoo.
They've been filmed outside the zoo holding placards!
Member of the 'Schönbrunn Zoo Need a Wombat', Barbara Beer, says the push started "as a fun campaign".
"I think it's getting serious now because more and more people are becoming real big fans of wombats!," she told Ross and Russel.
"I would really, really appreciate Australia to give us a wombat."
Why do they want one? Well… there are many reasons.
"They're just the cutest animals you can imagine, and I personally think it really looks like my cat," Ms Beer said.
ROSS: "Do you know that a wombat's poo is square?"

MS BEER: "For sure, of course, I have done my research and to be honest this is one of the main reasons we want a wombat."
Ms Beer turned down 3AW Breakfast's offer to send a cane toad to Austria.
Press PLAY below to hear how the interview unfolded
Image: KURIER