Baby possum takes an unlikely journey through some household plumbing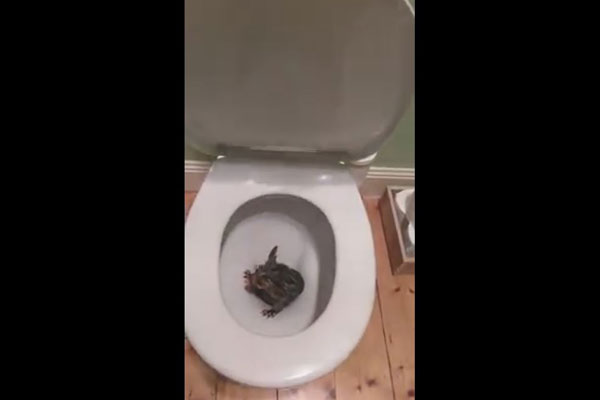 A baby brush tail possum found itself in a spot of bother when it turned up in a toilet bowl after a lengthy journey in some household plumbing.
Nigel Williamson from Nigel's Animal Rescue and Pest Control told Tom Elliott on 3AW Drive it was certainly one of a kind.
Luckily the adventurous possum was in good health after the rough ride (despite being a bit shaken and wet) and is recovering with a carer.
"I received a phone call on Tuesday night about 11.30pm for a possum that was actually in a toilet, I didn't actually believe the guy to start off with so I got him to send me a photo, I thought it was going to be a rat," he said.
"I have seen them in swimming pools before, they certainly can swim."
"It was amazing how he got him self into the system in the first place."
Click PLAY below to watch the video