Bailey Rice reveals why he chose St Kilda over Carlton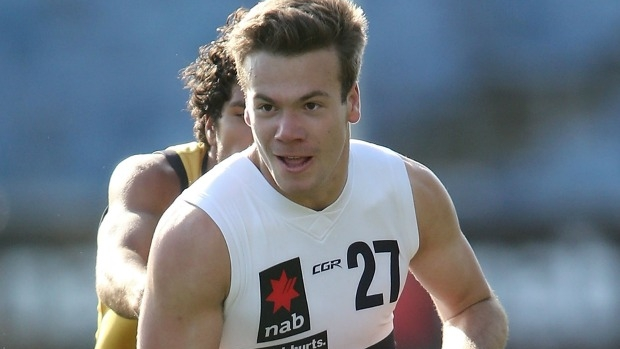 New Saint Bailey Rice has revealed why he chose to play for St Kilda.
Rice was eligible to be a father/son recruit for Carlton, but opted to nominate for the Saints instead.
Rice told Sports Today becoming a Saint would be better for his development.
'I just thought they develop their players a bit better,' he said on Friday.
'It made it hard – as a Carlton supporter I've wanted to play for Carlton since I can remember.'
Click play to hear the full story