Bayside local's mission to clean up the 'beautiful, bluestone' rail bridges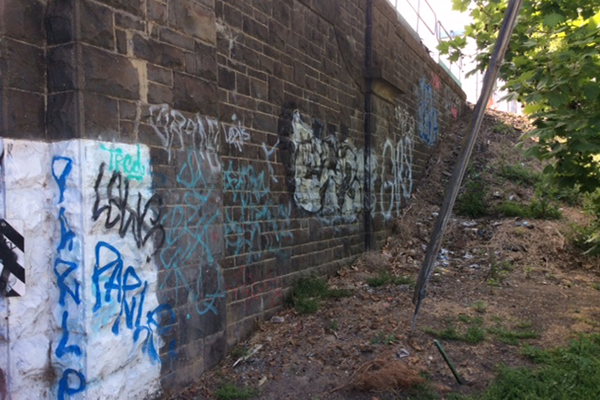 Graffiti at old rail bridges in Brighton has been irking one Bayside local for months.
Yvi Riordan told Neil Mitchell she had tried to track down who was responsible to clean-up the "beautiful bluestone" bridges in Brighton.
The rail passes at North Road and Durrant Street have become an eyesore.
And it's been going on for eight months.
She's tried the local council, local politicians, Public Transport Victoria and others.
Neil: Who has responsibility to clean it up?

Ms Riordan: Nobody. Unless it's truly obscene.
Click PLAY to hear more