Billie Jean King to present trophy on 50th anniversary of victory over Margaret Court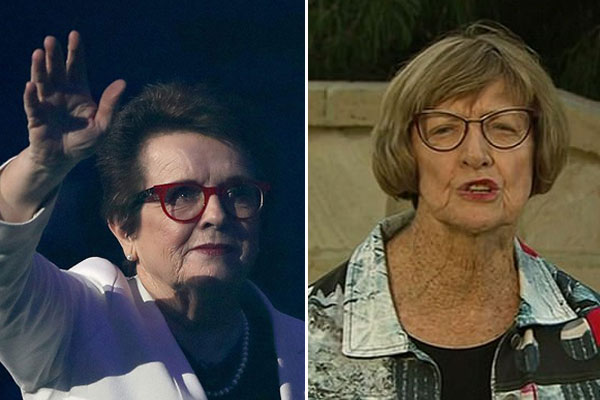 The Australian Open has made a bold move in favour of gender equality, inviting longtime advocate for social justice Billie Jean King to the tournament in 2018.
On the 50th anniversary of her 6-1 6-2 victory over Margaret Court, King will present the trophy at the 2018 women's final.
It comes after Tennis Australia distanced itself from comments made by Court surrounding the same sex marriage debate earlier this year.
In 1973, King won what would become one of the most high-profile matches ever, the 'Battle of the Sexes' match against Bobby Riggs, now depicted in the movie of the same name.
It was also confirmed today that the biggest names in tennis are set to return to the Australian Open this summer.
Former world number ones Novak Djokovic and Andy Murray along with Kei Nishikori and Stan Wawrinka all sidelined during 2017 due to injury, have confirmed they'll return next year.
Australian Open Tournament Director Craig Tiley said superstar Serena Williams hadn't ruled out a return to the Australian Open next year.
"Her baby's initials are AO, so the AO is well and truly top of mind for her at the moment," he said.
"If anyone can do it, she can and I'm certainly not counting her out of a return come January."
The total prize pool for the tournament is $55 million, up 10 per cent on 2017.