Bitcoin bubble bursts: 'FONGO' to blame as cryptocurrency slumps to 13-month low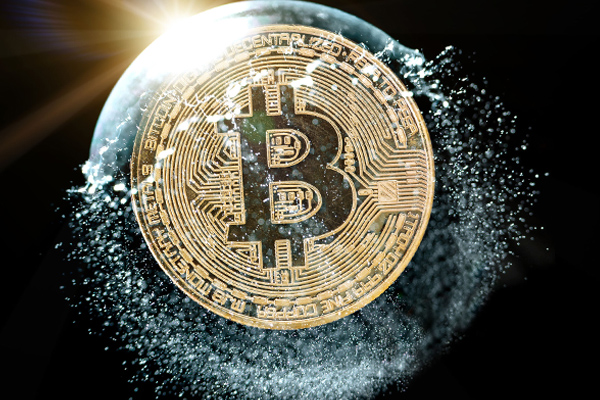 Bitcoin has tumbled more than 7.5 per cent, knocking off nearly a third in value of one of the world's best-known cryptocurrencies.
Other cryptocurrencies also fell sharply in a largely sentiment-driven slide.
Bitcoin is now trading at below $6000, its lowest level on the Bitstamp exchange since October 2017.
Payments expert Adjunct Professor Steve Worthington tells Ross Greenwood "it's no surprise".
"It looks like it is ending in tears.
"All of the cryptocurrencies have gone down dramatically in the past couple of months."
He says "FONGO" – fear of not getting out – is what's seeing the prices fall so incredibly.
Professor Worthington says it's "people selling to make sure they get out while there's still some value left".
Click PLAY below to hear the full interview