Bob Dylan minder chastises reviewer for using his phone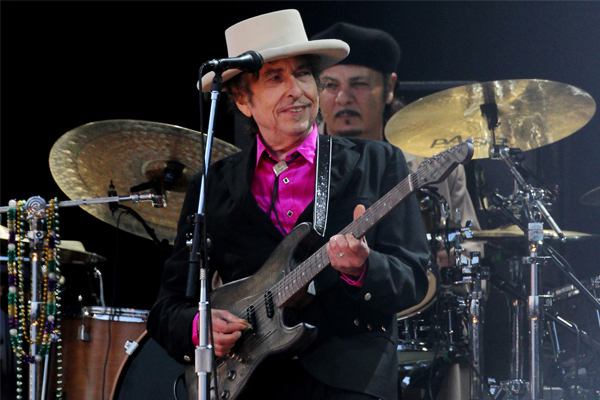 Legendary musician Bob Dylan performed last night in Melbourne, and the reviews are mixed.
Nui te Koha, Head of Lifestyle at the Herald Sun was at the performance at Margaret Court Arena, and told Ross and John he received some stern advice of one of Dylan's team.
"While I was there during the show, writing notes on my phone for my review, one of his team pulled me aside and said, 'My boss would like your full attention sir'," Nui said.
"Really?? You serious??" Ross said.
"They probably thought I was blogging from the third row," Nui said.
Click PLAY below to hear the full details
"I'd heard a lot about this show before going in, some people walking out in Perth and Adelaide," Nui said.
"He was amazing! And I don't pretend to be the biggest Bob Dylan fan."
Nui said Dylan played for two hours and that he "really enjoyed it" despite being chastised by Dylan's "people".