Bob Hart's recipe for Asian Salmon Burgers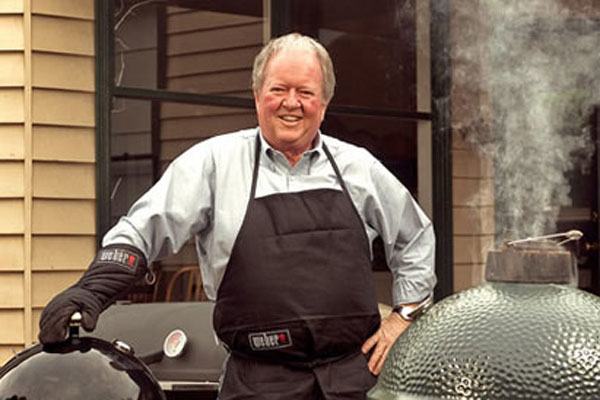 AN ASIAN-ISH SALMON BURGER
Atlantic salmon, unquestionably, is our most popular fish. It is not native to our waters but, thanks to the miracle of modern fish farming, it thrives here.
Salmon also thrives in New Zealand in the form of Pacific salmon which has a higher oil content than our Atlantic salmon and is equally delicious: it is flown to our shores most days of the week, and is also widely available.
But all you really need to know is that any salmon can effortlessly be turned into a magnificent burger, as you will discover if you prepare this Asianish example. Try this:
Skin, pin-bone and coarsely chop about 500g of fresh salmon, ideally the Kiwi variety as it is oilier and better suited to the barbecue, but Atlantic salmon from Tassie also works admirably.
Place it in a food processor and pulse it a few time to coarsely chop it, or hand chop it if you don't own a food processor – being careful not to overdo this and turn it into mush. Tip it into a bowl and add 2tbs minced, fresh ginger, another of minced garlic and two finely chopped spring onions, finely sliced, 2tbs chopped coriander leaves, 1tbs fresh lemon juice and 1tbs soy. Combine well and thicken with 3/4 cup of Panko (Japanese) breadcrumbs (more if necessary to firm it up). Ensure everything is well combined and divide into four, thick burger patties. Refrigerate for half an hour (or longer) to allow them to set well.
Now, cook them on a clean, oiled and hot (200C +) grill for about 2-3 minutes a side, turning through 90 degrees on each side after half the cooking time, to impart those all-important grill marks.
Finally, split four brioche (or milk) buns (Dench Bakeries in Fitzroy make very good ones). Lightly and carefully toast these, spread with wasabi mayo (pre-made wasabi stirred into Best Foods or Kewpie mayo to taste), place a lettuce leaf on the base of each bun, top with the patty and with thin slices of large dill pickles.