Bob Hart's recipe for Tuna (The Other Perfect Steak)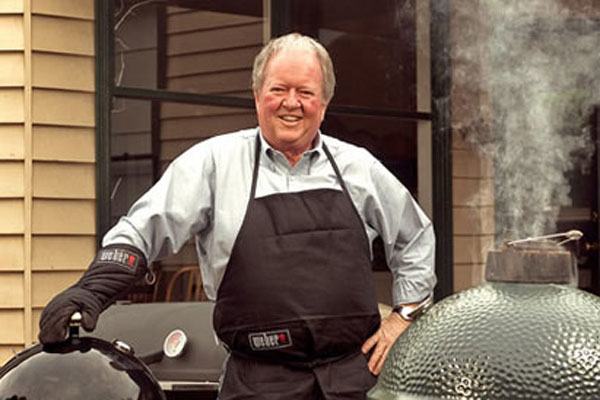 TUNA – THE OTHER PERFECT STEAK
We began our barbecue year a month or so ago with the intention of preparing the perfect steak. Which most of us, I suspect, will have done by now.
There is nothing, however, to say the perfect steak has to be of beefy persuasion. Certainly not…
Because while there is little fault to be found with the perfect rib-eye or the impeccable T-bone., or even the robust rump, there is also magic to be found in a flawless lamb steak, or a blameless pork steak.
And there is even more magic to be found, throughout Australia, in a glorious slab of tuna – perhaps the greatest steak of them all. Honest!
In fact, tuna is our target protein this week, and if you have not barbecued it lately, or ever, you have a treat in store.
There is some glorious yellowtail tuna in the shops at the moment. I suggest you pick up steaks around the 200g mark or slightly smaller if you like. Because remember, although this is not an inexpenisive fish, choose your steak carefully and you will find there is no waste at all: it's solid, delectable goodness.
And because tuna needs to be cooked very little – simply seared, on a very hot grill (220C) for no more than around 15 seconds a side unless you actually like your fish buggered – you will even save energy. Prep is easy, too: a light coating of EV olive oil and the simple addition of a serious quantity of sea salt and freshly ground black pepper is all you need most times.
My strong recommendation is that you serve your tuna steak alongside a mound of silky, buttery mashed potatoes (Desirees) into which you have stirred a squirt of wasabi from a tube.
And to complete the picture, how about a bunch of steamed, fresh broccolini?
Did I say perfect?