Bob Hart's tips for brining your turkey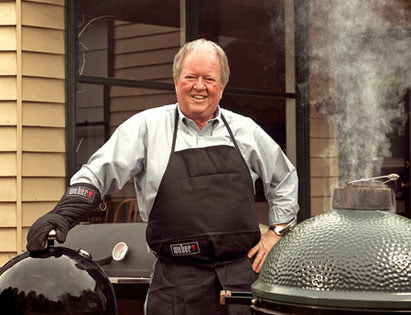 IT'S TURKEY TIME!
Nothing adds extra magic to a turkey – especially one you are planning to roast on a barbecue over indirect heat – quite like a good brining. It addresses the biggest single issue with roasted turkey: keeping it moist, springy and tender, and not letting the breast become as dry as dust as soon as it cools.
It also offers a fine opportunity to add a touch of extra flavour to your turkey, and that's never a bad thing…
So first, make your brine: I like to start by splashing about a cup of boiling water over 1 tbs chilli flakes in a small bowl. Stir well, and then allow to cool before pouring into a much larger bowl in which you will make the final brine.
Then, add a cup of sea salt and ½ cup of raw, brown sugar (Dulce if you can find it!). In a mortar and pestle, crack a couple of TBS black peppercorns and 1 TBS allspice berries and add to the mix. Then add 1.5 litres of water and stir well. Continue stirring until the sugar and salt are dissolved, and then pour into a very large ziplock bag if you can find one (I use Hefty bags) or adapt another bag. You will need to add the bird, seal it, swirl the liquid around the turkey and refrigerate overnight, however. But remember, if you find you have to warm the water to dissolve the salt and sugar, remember to chill it well BEFORE adding the bird. Then, brine it overnight at least.
Before roasting the bird, remove from the brine, rinse well, and pat dry with paper towels. Allow to dry out a little longer and then dust with my all-purpose barbecue rub (from any of my barbecue books). Or if you can't find it, mix some ground pepper into some garlic powder and finish the bird with that. No more salt will be required.
The time your turkey takes to cook will depend entirely on your barbecue but, at around the 190C mark, it will take from 2–2.5 hours. It's important that you cook it INDIRECT, however, and ideally with some smoke. It will be ready when the skin is deep, golden brown and the internal temperature is around the 75C mark. Rest, carve it and eat it. Ideal with some cranberry sauce and an Australian sparkling shiraz. What could be simpler… OR more delicious!