Media bombshell: Nine to merge with Fairfax Media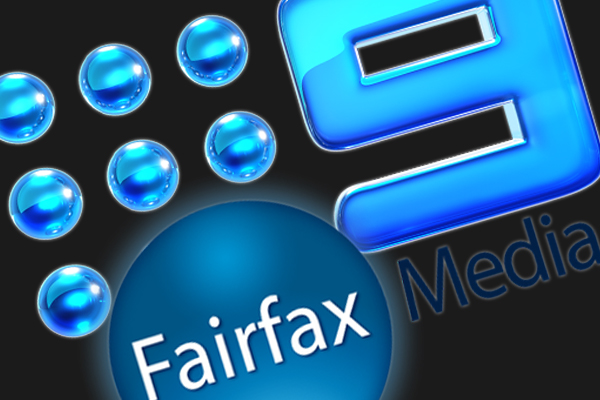 FIRST WITH NEIL MITCHELL
Channel Nine has announced it intends to merge with Fairfax Media.
BELOW: Media expert says 'Fairfax' name must stay, but paints bright picture for future of print
A press release titled 'Merger of Nine Entertainment and Fairfax Media' was released to the Australian Stock Exchange this morning.
The proposed deal, worth in the vicinity of $4 billion, would see brands such as 9Now, The Age, the Sydney Morning Herald and Domain come under the one umbrella.
It would also include radio interests, given Fairfax Media is a majority owner of Macquarie Media, which owns the top-rating radio stations in Melbourne (3AW) and Sydney (2GB) among other stations.
"Your world is about to change. It will become a huge and powerful organisation."
– NEIL MITCHELL
If the deal is approved by shareholders, Nine will own 51.1 per cent of the combined entity, with Fairfax shareholders owning the remaining 48.9 per cent.
The directors of Fairfax will unanimously recommend it's shareholders vote in favour.
Nine CEO Hugh Marks will lead the new company, which will be called Nine.
He spoke with Tom Elliott.
Click PLAY below to hear what Hugh Marks said
Three current Fairfax directors will be invited to join the board of the combined business, which will be chaired by current Nine chairman Peter Costello.
The changes have prompted many, including high profile journalists such as Kate McClymont, to bemoan the loss of the Fairfax name.
Media expert Steve Allen, of Fusion Strategy, agreed the name should stay.
"We certainly think the merged entity needs to think more carefully about disappearing the Fairfax name altogether, because there's some real value in that name, and real respect in the marketplace," he told Neil Mitchell.
But he believes the merger is good news for the future of Fairfax's print products.
"We think a more important move was last week with the joint printing facilities arrangement with News Limited and the fact that they've declared there's at least $15 million per annum cost out in doing that.
"That, in our view, has lengthened the life of the Monday-Friday Age and SMH by a number of years, if not half a decade or a decade.
"This move today, having done all those methodical moves in Fairfax over the past year, really clears the deck and makes for a more sustainable future for both companies."
Click PLAY for more from Steve Allen
Neil Mitchell says he doesn't expect 3AW listeners to notice any difference.
"You don't play with success," he said.
"3AW is arguably the most successful radio station in the country over the past 20 years.
"You don't muck around with that. So I'd be confident they don't fiddle with anything we do, or our management style or anything else.
"We have a fair bit of co-operation with all the (TV) networks at the moment. I don't see that changing."
Click PLAY for more comments
Neil Mitchell is contracted to Channel Nine.