The Melbourne bride + groom who who practiced social distancing on the alter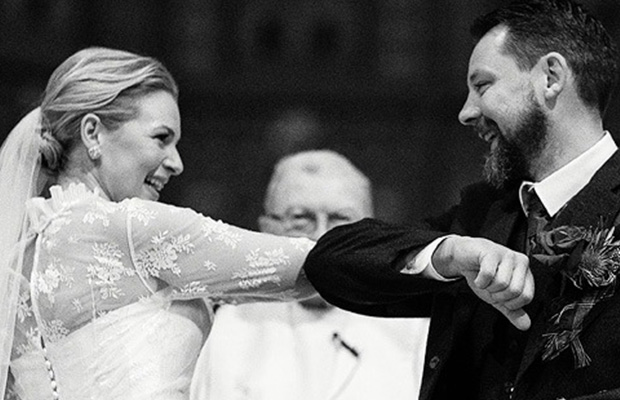 From the Rumour File
Talk about a sign of the times!
This photo captured the moment when a Melbourne bride and groom ditched a kiss for an elbow bump at their wedding.

(c) warrenphotography
Ross and John tracked down the bride, Michelle Herd, who said instinct kicked in amid these strange times.
Click PLAY to hear from Michelle
Photo: Published here with the permission of the happy couple, copyrighted by warrenphotography.