Business leaders push for Victoria and NSW to 'align' reopening plans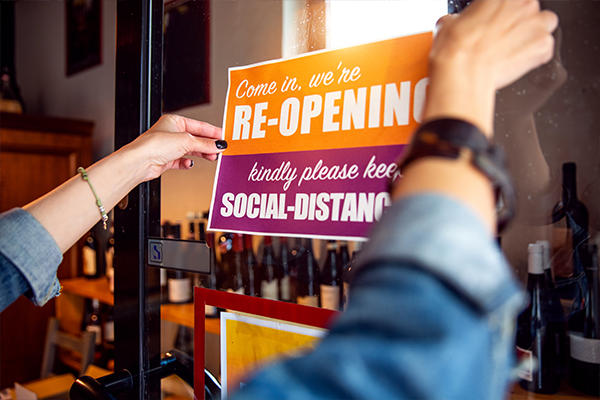 Two of the most influential business groups in Victoria and NSW have joined forces to call for the two states to lift border restrictions and standardise COVID-19 rules.
The Victorian Chamber of Commerce and Industry and Business NSW are calling for the return of border-bubble arrangements when both states have fully-vaccinated 70 per cent of eligible residents, and a shift to "COVID-normal" at 80 per cent double dose vaccination.
CEO of the Victorian Chamber of Commerce and Industry, Paul Guerra, says it's crucial that reopening plans between the two states align.
"Let's make sure Victoria's plan aligns with NSW at the 70 per cent," he told Ross and Russel.
"We know that the national cabinet has put out what happens at 70 per cent and what happens at 80 per cent at a higher level.
"It's up to the states to fill in the details and what we're saying is NSW and Victoria should come together to fill in the details.
"At 70 per cent let's get hospitality open, let's get events coming back, let's get funerals and weddings, let's get gyms open, let's get theatres back.
"Then at 80 per cent that's got to be what we consider COVID-normal."
Press PLAY below to hear what the two business groups think should happen