Calls for mobility scooter reform and regulation as injury toll skyrockets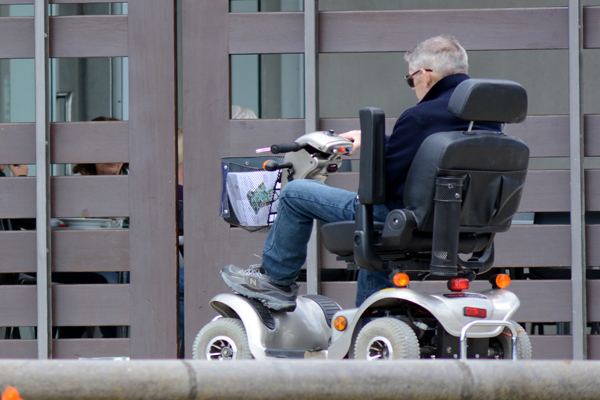 Almost three senior Victorians are being hospitalised every week through crashes or after being struck by mobility scooters, prompting calls to regulate or register the vehicles.
As reported in The Herald Sun, over the past decade more than 1000 Victorians aged over 50 have been treated in emergency departments for scooter injuries.
NSW Nationals Senator John Williams told Ross and John since his wife was hit, he's been contacted by many members of the public with similar stories.
"When my wife got hit, she literally took one step out of her office onto the footpath, bloke came along up against the wall, speeding on his scooter, hit her, threw her two and a half metres into the air, landed on her hip and smashed her hip, had a total hip replacement," Mr Williams said.
"They're not supposed to go over 10km/hr, in Queensland there are regulations and checks.
"From 2000-2011 we had 77 killed in Australia involving mobility scooters.
"To think people walk down the street at five or six km/hr, the average walking speed, and mobility scooters can go 10km/hr, that to me just seems a bit odd."
Click PLAY below to hear the full interview