Calls for temporary footpath extensions to be made permanent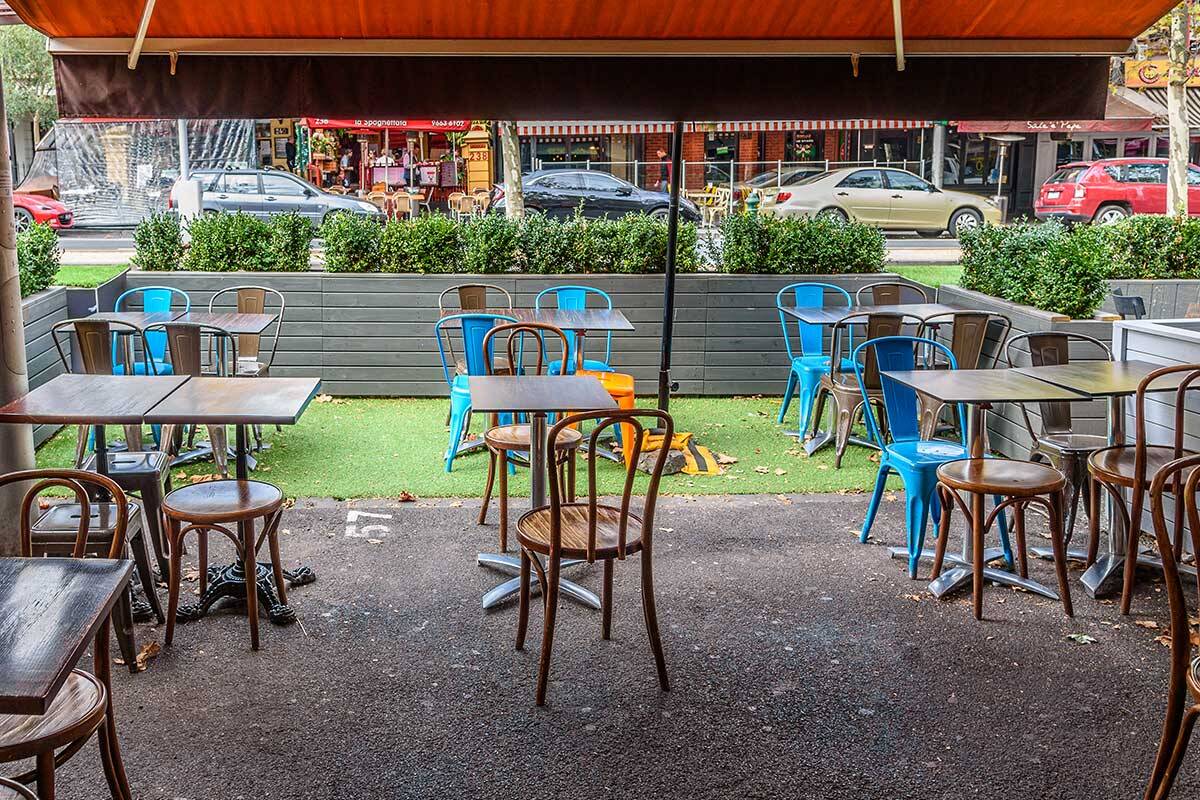 Research has found evidence to suggest the temporary footpath extensions made by council to accommodate COVID-19 restrictions should be made permanent.
"We are not suggesting we do it everywhere, just where it is appropriate," Dr Chris De Gruyter, from RMIT's Centre for Urban Research, told Tom Elliott.
The study found the traffic to pedestrian ratios were always out of whack on many shopping strips.
"Our findings suggest in some locations, there could be the opportunity to widen the footpath, and the only way you can do that is by converting the on-street car parking to footpath or giving space to outdoor diners," he said.
Press PLAY below to hear him explain
Picture: Getty iStock