Car crash injures shopper at Brighton Coles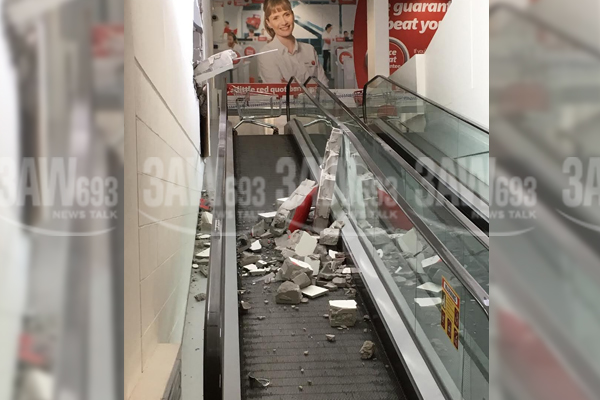 Denis Walter received an email from listener Marianne, with a rather ominous-looking picture of damage on an escalator at Coles in Bay Street, Brighton (above).
We have now spoken to paramedics who have confirmed a car hit a wall in the car park.
This caused debris to fall on an elderly customer who was on the elevator on the other side of the wall.
She was assessed at the scene but not taken to hospital.