CBD barber 'burst into tears' when she saw the state of the path outside her shop last night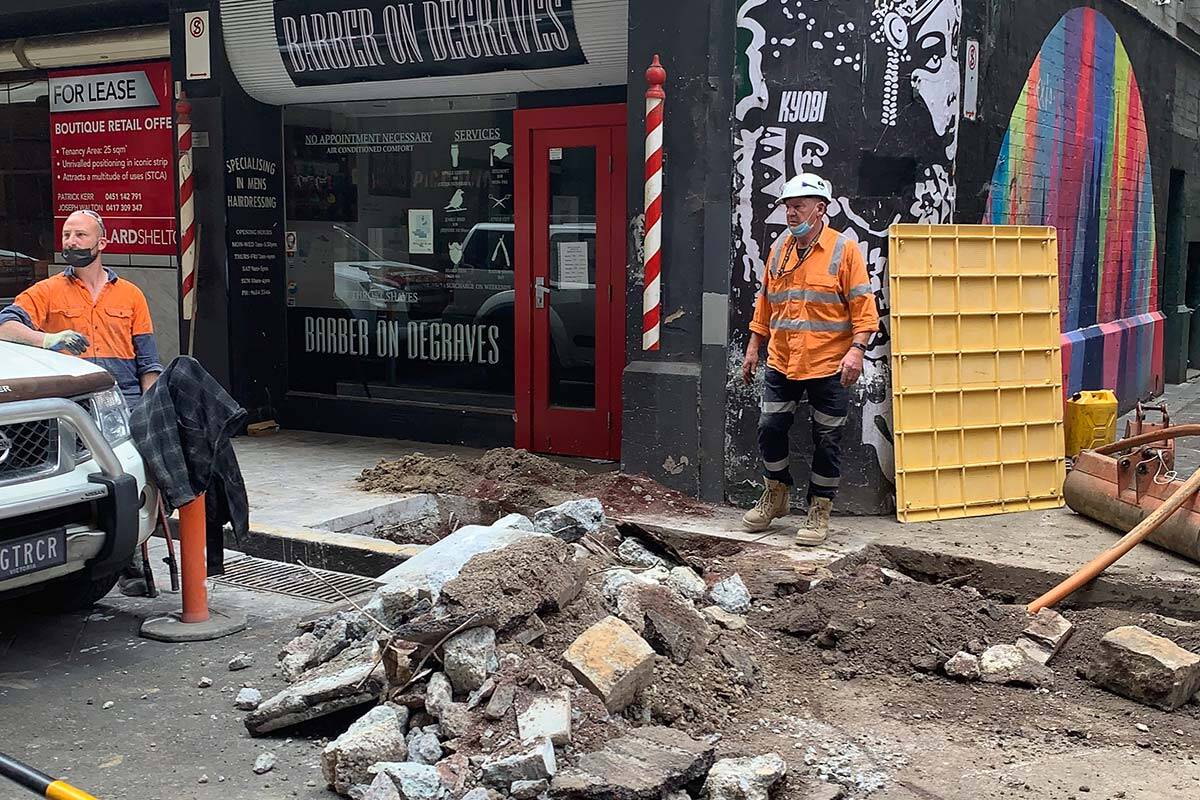 A barber in Melbourne's CBD broke down in tears when she got to her barbershop last night and found the pavement right outside her door had been ripped up.
Owner of Barber on Degraves, Beverley Longo, said she "just crumbled".
"I was just shocked to see all these jackhammers going in the front of the shop, the pavement right in front of the door, big gaping holes," she told Neil Mitchell.
"I just burst into tears. We've been waiting to open up for all this time and I was shocked."
Ms Longo has since learnt the Melbourne City Council in August approved a proposal to put a rubbish compactor opposite the shop.
"They decided to rip up the pavement on the eve coming out of lockdown. I just can't understand the stupidity," she said.
The construction workers at the site saw Ms Longo, and promised to fix up the area outside the shop as best they could for the weekend, before digging resumes on Monday.
"There's no gaping holes but it still looks like a worksite and they'll be back on Monday to start digging again," she said.
Press PLAY below to hear Ms Longo's reaction to the construction outside her shop