CCTV: Bike burglar uses gun in terrifying restaurant, servo hold-ups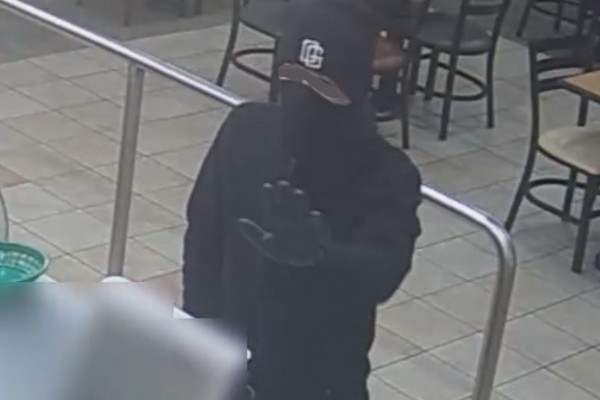 Update: A man has been arrested over a series of frightening armed robberies in Melbourne's west.
Frightening CCTV footage was released last week in which a masked man is seen striding into a restaurant on Ashley Street in Braybrook.
He pointed a handgun at terrified cashier staff and made a number of threats before fleeing with cash on a bicycle.
CCTV footage from a service Station on Williamsons Road in Maribyrnong appeared to show the same man carrying out a similar armed hold-up.
He again fled on a bike.
Investigators have charged a Maidstone man, 34, over four armed robberies committed on service stations in Maidstone and Maribyrnong, a Maidstone pharmacy and a restaurant in Braybrook.
It is alleged that the robberies were committed over a two month period, commencing at the end of September with the last robbery committed on 27 November.
On each occasion the man was allegedly armed with a firearm and threatened staff before fleeing with an amount of cash.
He has been charged with four counts of armed robbery and four offences against the bail act.
He is expected to appear at the Melbourne Magistrates' Court later this morning.