CCTV captures dramatic smash near CBD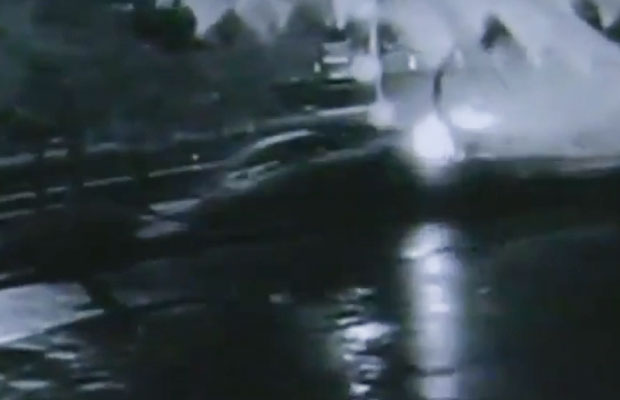 Startling vision has emerged of a car crash on the outskirts of the CBD overnight.
A teenager and a man in his 20s were driving in heavy rain along Dynon Road, West Melbourne, shortly before 3am on Wednesday when the car spun.
It then flipped, taking out a tree before overturning.
Amazingly, both managed to crawl out of the vehicle without serious injury.
CCTV footage has been made public, showing the moment the driver lost control.
Click PLAY below to watch the footage