CCTV footage reveals violent altercation just moments before crash that killed four teens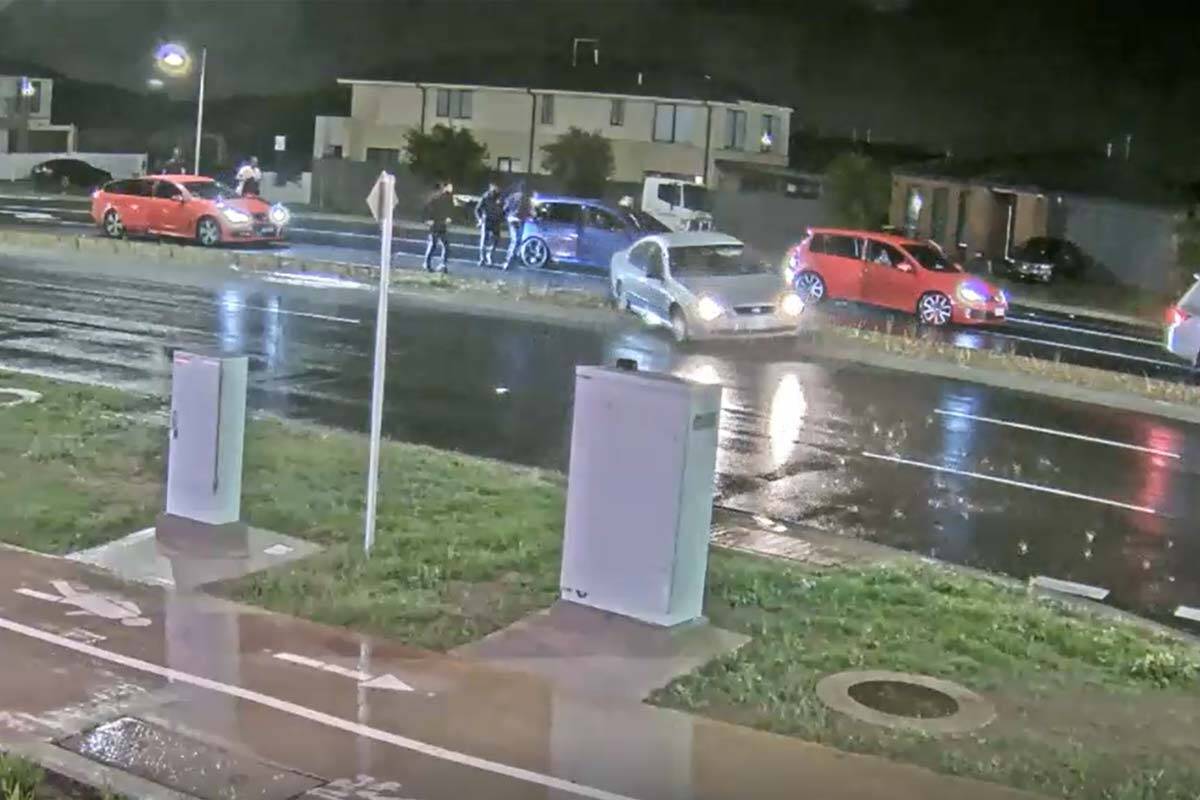 Police have released CCTV of a violent altercation just minutes before a car carrying six teenagers crashed in Truganina, killing four and leaving the other two with life-threatening injuries.
Scroll down for the CCTV footage of the altercation
The Ford sedan was travelling along Dohertys Road when it collided with a truck at about 7.30pm on 30 September.
The 16-year-old driver and three passengers aged 15, 16 and 17 were killed, and another two male passengers, aged 15 and 17, sustained life-threatening injuries.
While investigating why the Ford sedan was driving at high speed, police unveiled CCTV of an altercation just minutes before the quadruple fatal crash.
The male occupants of three other vehicles – a red Volkswagen Golf GTI, a blue Volkswagen Golf R and a red Holden VF Commodore – got out of their cars outside Tarneit Shopping Centre.
The group used what appear to be bats or metal rods to strike the victim's car.
Police are calling on anyone who can identify the people or cars in the footage to come forward.
Press PLAY below to see footage of the violent altercation
Press PLAY below to hear more from Victoria Police