Local CFA crew fire up after 'low life scum' target and tag water tank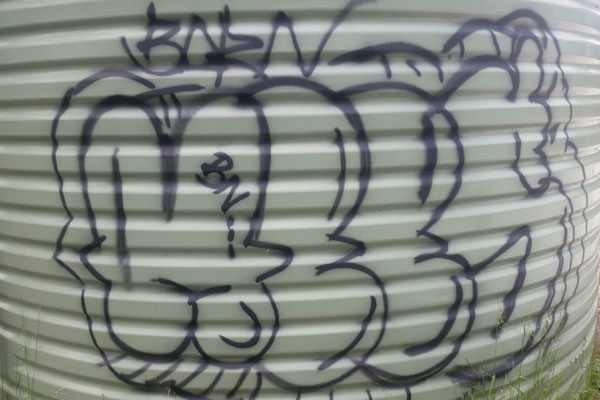 A Country Fire Authority crew in the outer south-east say "low life scum" have graffiti tagged a water tank and building on the weekend.
The water tank at the Cannons Creek station was tagged much to the disgust of the local volunteer brigade.
Andrew Swain, Captain of the Devon Meadows CFA, said it was the last thing they needed.
"As you know we are 100 per cent volunteer brigade down there, and quite busy looking after the community as far as life and property," he told Tom Elliott.
"It's a problem we don't need, as a volunteer brigade, do I now spend money to put cameras in to protect the building?
"Money is better spent on infrastructure and training, without worrying about taking off graffiti."
Click PLAY to hear more