CFMEU boss defends wages of construction workers earning $60,000 above national average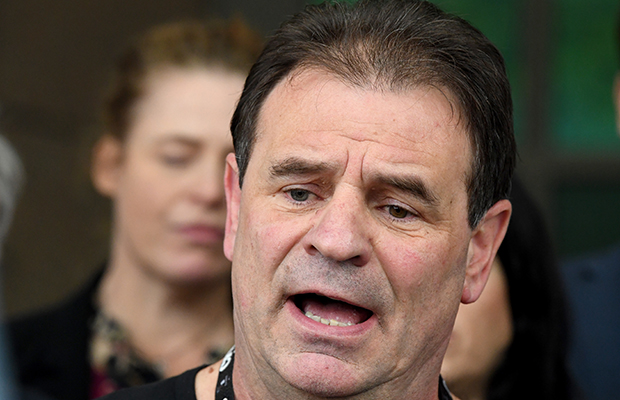 Union boss John Setka has defended the wages of construction workers and labourers working on major transport projects in Melbourne.
It follows an article in today's Herald Sun, reporting labourers and construction workers on the Metro Rail Tunnel and West Gate Tunnel projects will pocket $144,000 and $155,000 respectively.
Mr Setka, the Victorian secretary of the CFMEU, told Neil Mitchell he wouldn't apologise for what they earn, given the work can be dangerous.
He said CFMEU members were working up to 12 hours a day, and would be on a 56-hour roster.
Neil: $150,000 a year, good money for an unskilled labourer?
Mr Setka: Well Neil, I disagree with the unskilled bit, there's almost no such thing as an unskilled labourer anymore.
Click PLAY to hear more on 3AW Mornings
Neil said the national average for similar roles is $90,000 and questioned if it made it difficult to do business in Victoria.
Neil: Can I put it this way, when we look at the Metro Tunnel and the West Gate Tunnel, will the blokes working on that be getting paid significantly more than people working on other projects?
Mr Setka: They will, they get special rates because of the unusual circumstances. There will be people working in tunnels.
Photo: AAP