CFMEU: Council must step in to up security at Nylex site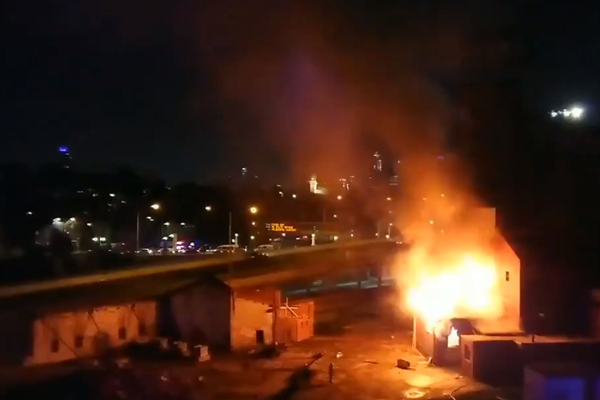 A fire at Melbourne's iconic Nylex clock site overnight is being treated as suspicious.
An asbestos-ridden building behind the Nylex silos at Cremorne caught fire about 8.30pm last night.
It's the second fire in as many weeks.
Dr Gerry Ayres, OH&S manager with the CFMEU told Neil Mitchell Caydon development have control of the site and after this latest fire it might be time for Yarra City Council to get involved.
"The security on the site isn't what I would call first class," he said.
"I think the council really need to have a word with Caydon.
"As it is, there's a lot of kids getting in, there's a lot of homeless people."

Click PLAY below for the full interview
Fire at the old Nylex complex earlier. Looks to be under control now. #Melbourne #nylex #mfb pic.twitter.com/W9fFg8D5Wc

— AJay (@majora1987) July 24, 2018
Photo: Ajay/Twitter