Chadstone Bowls Club ladies ramp up the fight to save their club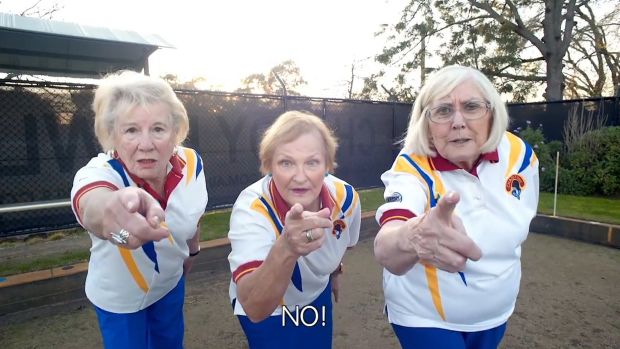 The Chadstone Bowls Club ladies who went viral earlier this year for their Beyonce inspired protest to save their club say they haven't given up the fight.
The proposal to redevelop the area and build an indoor sports stadium will be discussed at a meeting of Stonnington Council tonight.
Wyn Hewett told Neil Mitchell she expected a good turnout tonight to protest the redevelopment.
"I would think in the hundreds actually," she said.
"Our presence should be quite intimidating, one would hope!"
She said the proposal is to demolish the two greens and build a synthetic green.
"We are not giving up," she said.
Click PLAY to hear more