Chicken carnage after truck roll-over near Geelong
Photos: Twitter, Ted O'Connor
A truck carrying dozens of crates of live chickens has rolled outside Geelong, with most of the animals dying in the incident.
The vehicle lost control and overturned on Melbourne Road near Separation Street, North Geelong.
It's believed the animals were being delivered to a Steggles Chicken facility.
Southbound traffic is being diverted at Separation St and northbound traffic is being diverted onto Corio Quay Rd.
The truck driver, a 58-year-old Drysdale man, has been taken to Geelong University Public Hospital with an arm injury.
Police expect it will take several hours to clear the scene.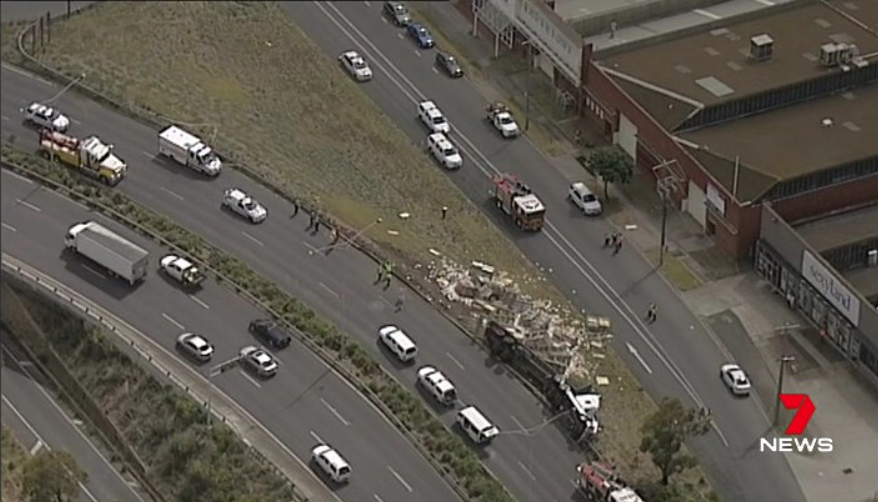 Those poor chickens. Many haven't survived a truck roll-over at Geelong. But thankfully there's a few wandering about only a bit ruffled. Details tonight @tennewsmelb pic.twitter.com/9G3algRra6

— Ted O'Connor (@TedOConnor4) January 14, 2018