'So upset': Outrage over ruthless KFC ad targeting the 'small bloke'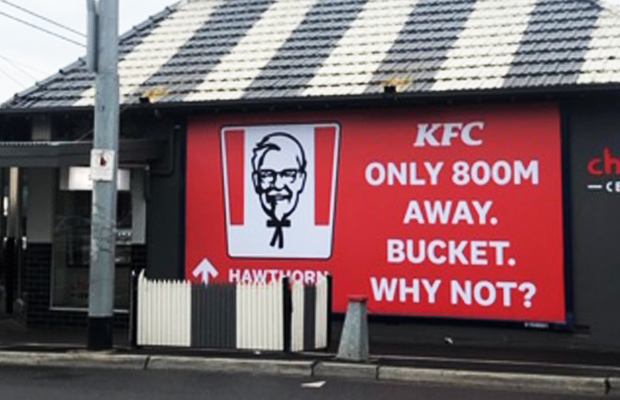 A small chicken shop operator in Hawthorn is outraged after international giant KFC whacked an ad on the side of his shop.
Chicken Central owner Jim Halley found the sign when he arrived at his Glenferrie Road shop this morning.
He told Neil Mitchell he hopes the ad won't affect his business.
"I'm absolutely so upset," Mr Halley said.
"I'm hoping people will see that and say 'Oh that's typical big business, trying to push the small bloke around' … and come in and support us."
"It's way over the top."
Click PLAY for the full chat